That the influence of the old house was unwholesome, he could not deny; but traces of his early morbid interest still held him there. He argued that the fever alone was responsible for his nightly phantasies, and that when the touch abated he would be free from the monstrous visions. Those visions, however, were of abhorrent vividness and convincingness, and whenever he awaked he retained a vague sense of having undergone much more than he remembered.
      –H.P. Lovecraft, The Dreams in the Witch House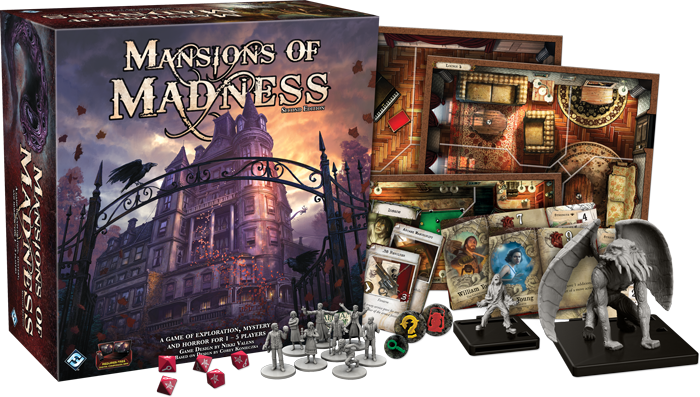 Fight for your life in Mansions of Madness Second Edition, the app-assisted horror game inspired by the works of H.P. Lovecraft. From the makers of Eldritch Horror, this fully cooperative game takes you and up to four other players on a harrowing adventure through the dark and desolate halls and alleyways of Arkham. Much like the original Mansions of Madness game, the second edition offers a number of thrilling and confounding scenarios, each with a unique and unpredictable map, intricate puzzles, and bloodthirsty monsters.