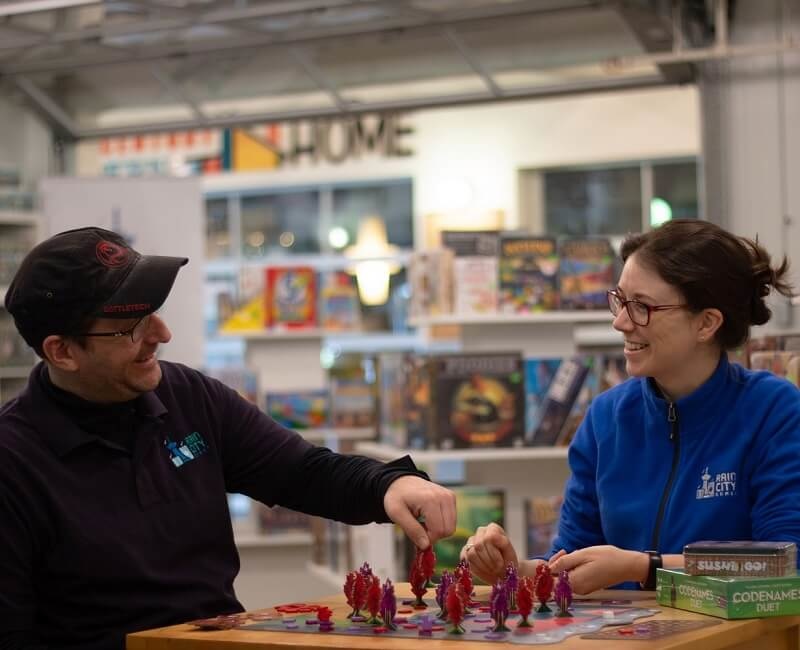 Hello!
We're Channing and Andrea, the owners of Rain City Games in downtown Vancouver and New Westminster, BC.
We want to offer a welcoming place for every board game fan. Join us for regular in-store game nights, or swing by to check out the latest and greatest game.
We're thrilled to have you with us!

Inspiring joy through human connection
Board games invite us to interact, explore, and understand. They help us build human connection in a digital world - the perfect antidote to endless screen time and growing isolation.
At Rain City Games we try to foster a sense of belonging in the people who walk through our doors. As far as we're concerned, everyone is welcome in our gaming community.
So put down those screens, pick up some dice, and join us!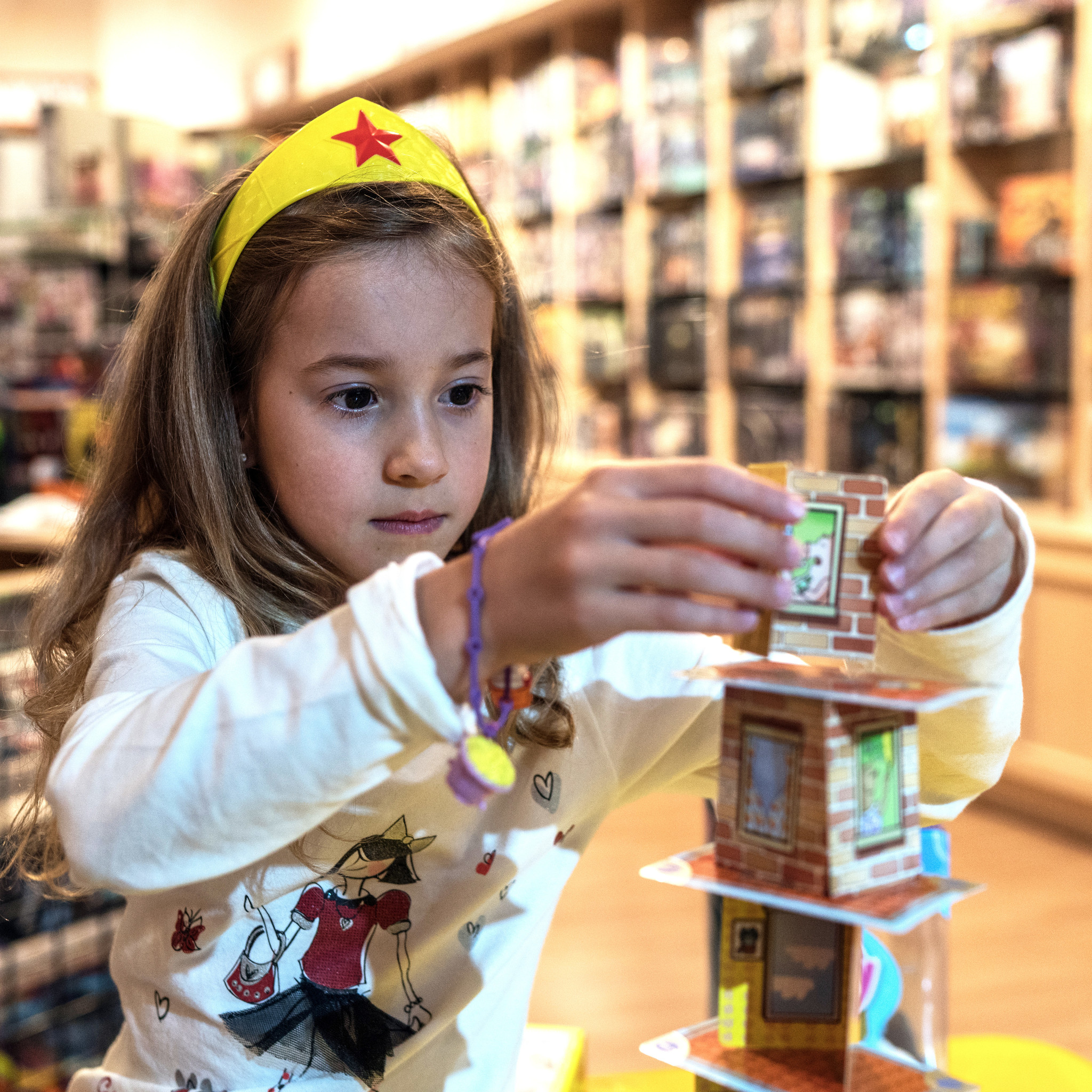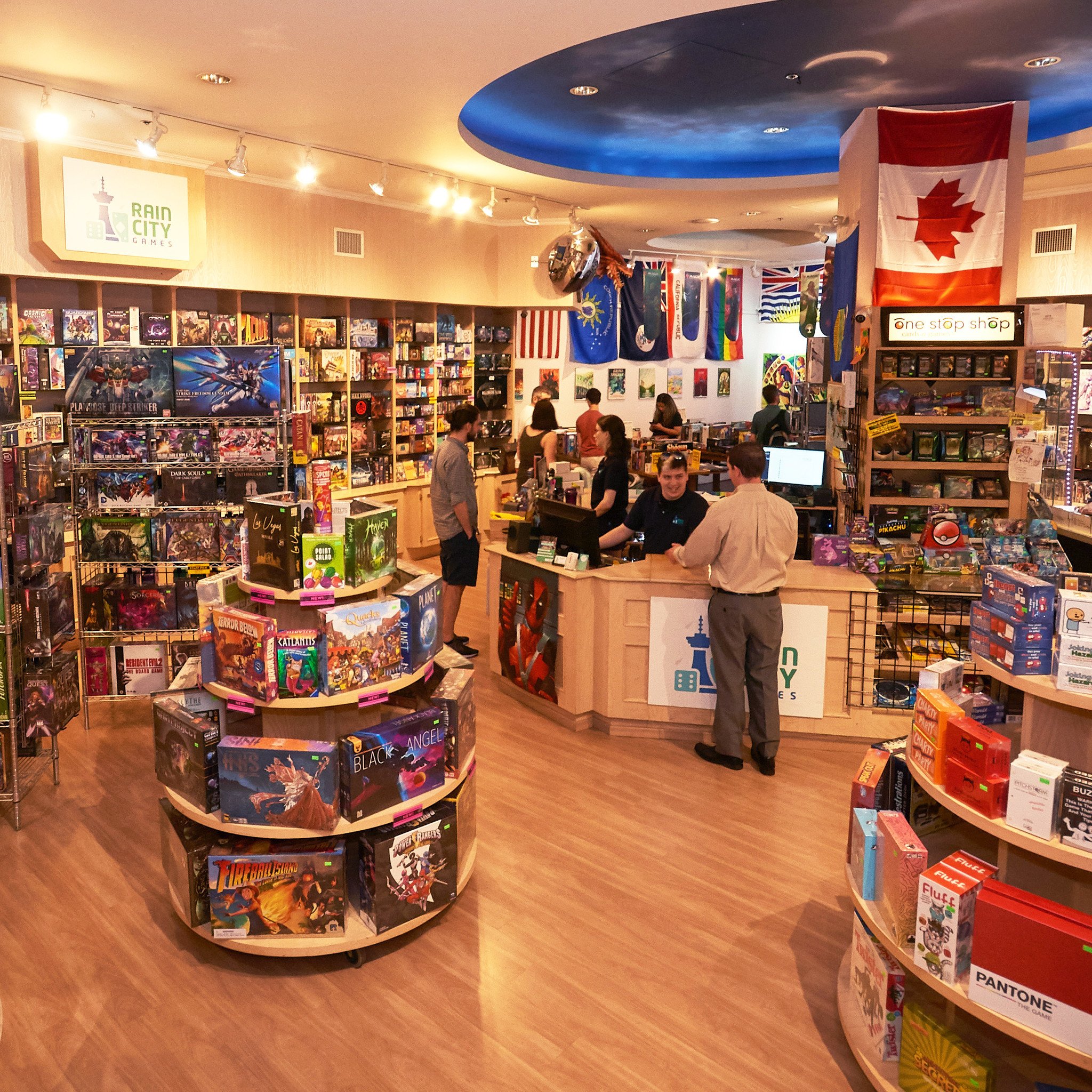 Our community
Our in-store events emphasize community over competition. They're casual, friendly, and fun - and we wouldn't have it any other way.
Our community doesn't end at the door, however. We support clubs, organizations, and charities throughout the Greater Vancouver area. We focus on groups that support children and youth, as well as groups that address homelessness, addiction, and other mental health issues in the Downtown Eastside.
Join our online community
Follow us on social media and sign up for our email newsletter to keep up with the latest products, events, and more!
Our players
Channing and Andrea took over the store - then called One Stop Shop Cards and Games - in September 2017. Since then, we've worked to build our local gaming community and make Rain City Games a home base for game lovers of all stripes.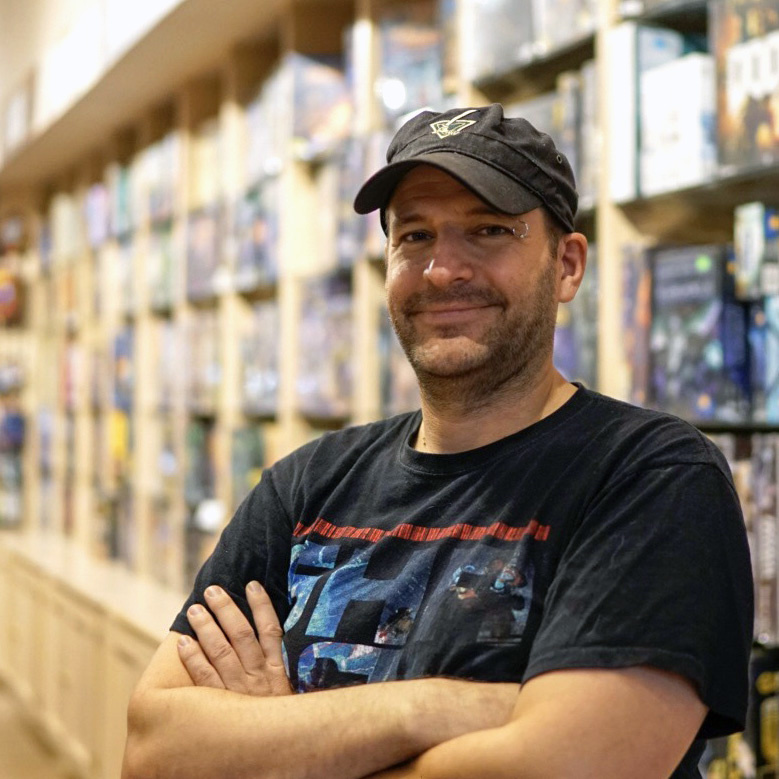 Channing Guenther
My tumble down the rabbit hole that is the world of board games, miniature war games, and roleplaying games began at the early age of 13, when I was introduced to the Teenage Mutant Ninja Turtles roleplaying game. In my first session, my mutant sparrow character jury-rigged a bomb and brought down a skyscraper on our adversary, Mr. Bionic! I was the hero and immediately hooked.
From TMNT I spiraled off into many other RPGs, board games, and miniatures games. By the time I was 19, I was regularly making frenemies in board games like Catan and Ultimatum, wrecking opponents in miniatures games like Blood Bowl and Battletech, and terrorizing my friends as the Game Master in RPGs like Star Wars and AD&D 2nd Edition (THAC0 RULES!!!)
After finishing high school, I took a hiatus from the gaming world while I traveled Canada and the world. I worked a plethora of jobs from soldier to magician, searching for something to captivate me enough to turn into a proper career. I think it's fitting that at the end of my journey I wound up in Vancouver, married to the woman I love and owning a store that caters to the passions of my youth.
I'm hoping that now I can pass on that captivation to you!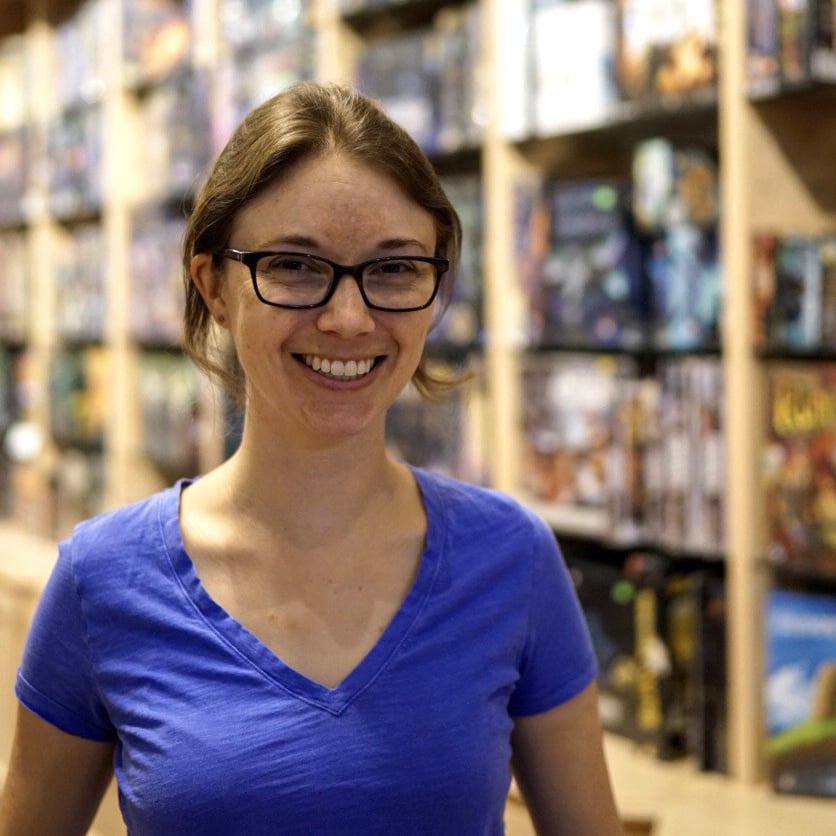 Andrea Robertson
My career path hasn't exactly been a straight line - I started out as a marine biologist and ended up a game store owner. Sometimes you get some weird dice rolls, okay?
I grew up on your standard childhood classics like Monopoly, Trivial Pursuit, card games, and even the high-tech-for-the-90s Mystery Mansion. Family game nights were regular occurrences, fostering family togetherness with a pretty serious competitive streak - it was all fun and games until my little sisters memorized the list of 2-letter Scrabble words!
After college I moved to the Caribbean (as one does) where I met Channing, and he and I have been metaphorical partners in crime ever since. We moved to Vancouver some years later, where we put down roots… with a little help from friendly local game stores! My very first night in Vancouver, Channing took me to a board game night at Drexoll Games in Kitsilano - something that became a regular event for us and the friends we met there.
Since then, my childhood love of board games has deepened and my gaming horizons have expanded. These days you'll find me playing puzzlers like Sagrada or Bärenpark, though I still love my nostalgic favourites like Set, Sequence, Killer Bunnies, and Last Will.