How we price our Magic: The Gathering singles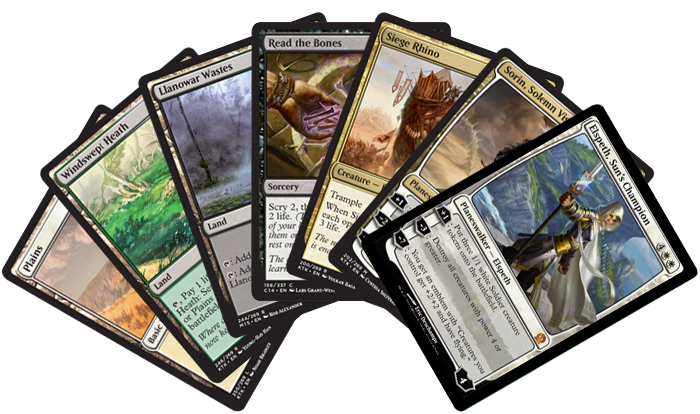 Buying or selling
Whether we're buying or selling MTG singles we always start with our listed price of a Mint/Near Mint (M/NM) version of the card as a baseline, then discount from there for condition grading and language to arrive at our final selling price.
If we're buying we'll offer a percentage of that final selling price.
Condition
If we feel a card is no longer in M/NM shape, we discount according to the following scale:
Lightly Played (LP) - 10% off listed M/NM price
Moderately Played (MP) - 20% off
Heavily Played (HP) - 30% off
Damaged (DM) - 50% off
We emulate industry standards for grading. An example of these standards can be found here.
Except in cases of major damage, we do not grade cards worth less than $5.
Autographs don't matter. As far as we're concerned, they neither raise nor lower the price of the card.
Language
We price foreign language cards as though they were an English card and apply a 20% discount to them. Exceptions to this include cards in fantasy languages (ex. Phyrexian), or cards that were never printed in English (ex. Japanese Anime War of the Spark cards or Godzilla series cards).
Buying percentage
Generally speaking we buy cards as follows:
We buy cards valued from $1.49 or lower at 20% of the selling price.
We buy cards valued from $1.50-$24.99 at 40% of the selling price.
We buy cards valued from $25.00-$99.99 at 50% of the selling price.
We buy cards valued over $100.00 at 60% of the selling price.
After we've calculated what we'd pay in cash for a seller's cards, if the seller wishes to take payment in store credit, we will multiply the total by an additional 20% (so for a card valued at $149.99 we'd pay out $90 in cash or $108 in store credit).
We don't buy every card offered to us, and in fact, Rain City Games reserves the right to not buy any MTG singles for any reason at all.
Except in rare cases, we don't buy cards valued at less than $0.49.
All sales of Magic: The Gathering singles are final *
Due to the fluctuating value of Magic: The Gathering singles, once a sale involving any number of singles has been paid for and completed, we will not entertain requests for refunds, returns, or exchanges of those singles.
* Disclaimer: The online prices of our product is governed by software. On rare occasions, technical errors have resulted in posted prices that are incorrect. In such an event, we reserve the right to cancel any sale of affected purchases and refund payment.