You and a group chicken have been invited to a private meeting. You are not bad chickens. Just dreamers. Dreaming one day they will be rich.
The large chicken, with an authoritative aura, grabs a couple rolls of blue paper and unrolls them on the table in front of everyone. "A heist…" says the chicken, menacingly.
The plan is for every chicken to arrive at the bank in a truck. Every chicken will break into the vault and proceed to fill the truck with money. The driver will signal the chickens when the situation demands them to leave. When the signal is given, every chicken needs to get on the truck and flee the scene. The pot will be split amongst those who leave on the right signal.
You know that this is not going to be easy. The longer you stay in the heist, the higher the chances are of getting caught by those darn chicken cops! You must use your skills and cunningness to make it out. But it also appears that certain chickens have distinct weaknesses you can leverage to throw them under the bus. While cooperation is key to loading a truck full of gold,  the more chickens that get caught, the less you have to split with others.
Some chickens may betray their fellow chicken companions. Some may even abandon the heist all together. When the stakes are high, will you stay in the heist? Or will you chicken out?
You and your friends are ambitious chickens placed in a full fledged bank heist, where you are in competition to be the richest! With dangerous events awaiting at every corner, players will need to manage their risks and decide to stay, hide, or run away!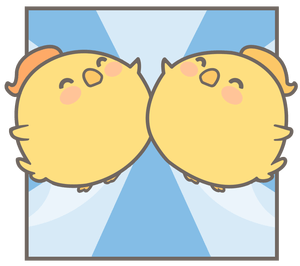 Pull off the heist and be the RICHEST chicken in town!
Use different tools at your disposal to get out of sticky situations!
Unpredictable events happen throughout the heist, navigate through the danger and avoid getting caught!
With dangerous events happening all around you, will you bail or will you stay?